"Start where you are, use what you have, do what you can."
Got a big pain point in your home? A half day session can relieve the intensity
Book a morning or afternoon with me to get help organizing, decluttering, designing, staging, or styling your home. Knock out a specific area. Tackle some problem spots. Start a chain reaction for transforming your home! Sometimes a power session is all you need to ignite the fire to keep going.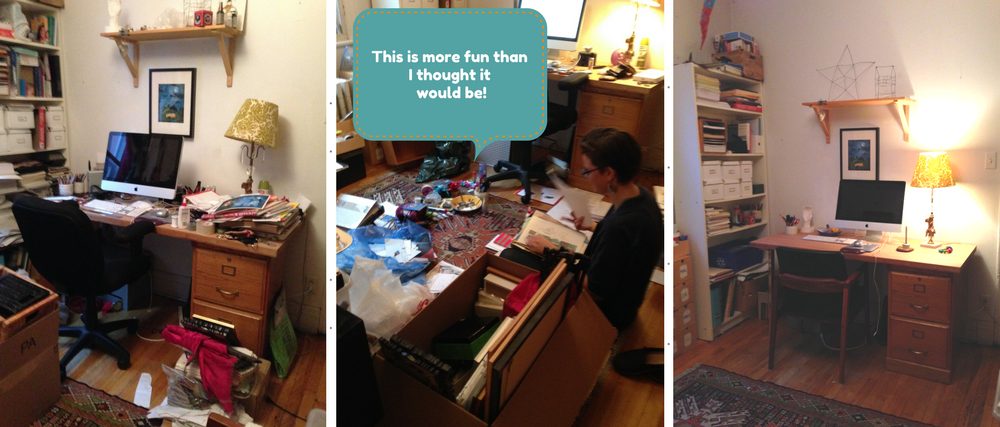 Save
Save
Hiring Tinka for 3 hours made a huge difference. With ease and ingenuity, she offered suggestions on-the-spot for using our existing furniture and art in new ways. She looked at the floor plan of our new place, and room-by-room gave us practical design suggestions. She gave us the permission we needed to let go of pieces neither of us of really liked, and offered affordable suggestions for the few pieces we'd need to buy. I can now envision an attractive and comfortable layout, plus I'm inspired to fill in the design details!
Together we created a plan to declutter, organize and find a flow that made sense to me and could easily be replicated on my own. Tinka's hands-on-help, humor and creativity made our time together fun and left me feeling happy. I created space for what was to come — transitioning from a stay-at-home mom to a new career.  The movement in my home created room to focus and give energy to my personal goals.
Réservez un appel de consultation gratuit.
Ne vous inquiétez pas, nous nous en occupons !
Trouvons une solution unique et fantastique qui convienne à votre maison et à votre budget.
Pour commencer, il suffit de demander une consultation téléphonique gratuite de 20 minutes avec moi.
COMMENCEZ MAINTENANT
Before + After Case Studies for Power Session